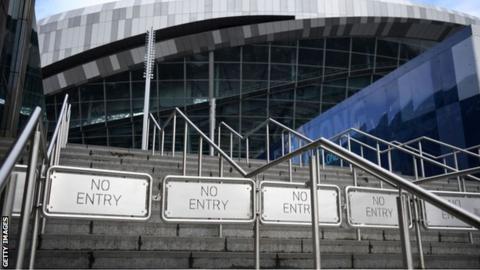 Premier League clubs are living in a "moral vacuum" and players should be first to sacrifice salaries during the coronavirus pandemic, say politicians.
Julian Knight, the chair of the Department for Culture, Media and Sport committee, has condemned the actions of some Premier League clubs, who have furloughed non-playing staff.
Tottenham, Newcastle and Norwich have opted to utilize the government's job retention scheme during the pandemic.
"It sticks in the throat," said Knight.
"This exposes the crazy economics in English football and the moral vacuum at its centre."
Now on NaijaBet it doesn't matter if you are losing a ticket or winning, you can always make money anytime, anywhere and on any ticket or bet.
When you place a bet, the odds corresponding to the initial cash-out value will be defined. As long as the chosen market remains active, you can cash out your money and withdraw a part of the amount placed. The cash-out amount depends upon the probability of the chosen outcome at the time of cash out.