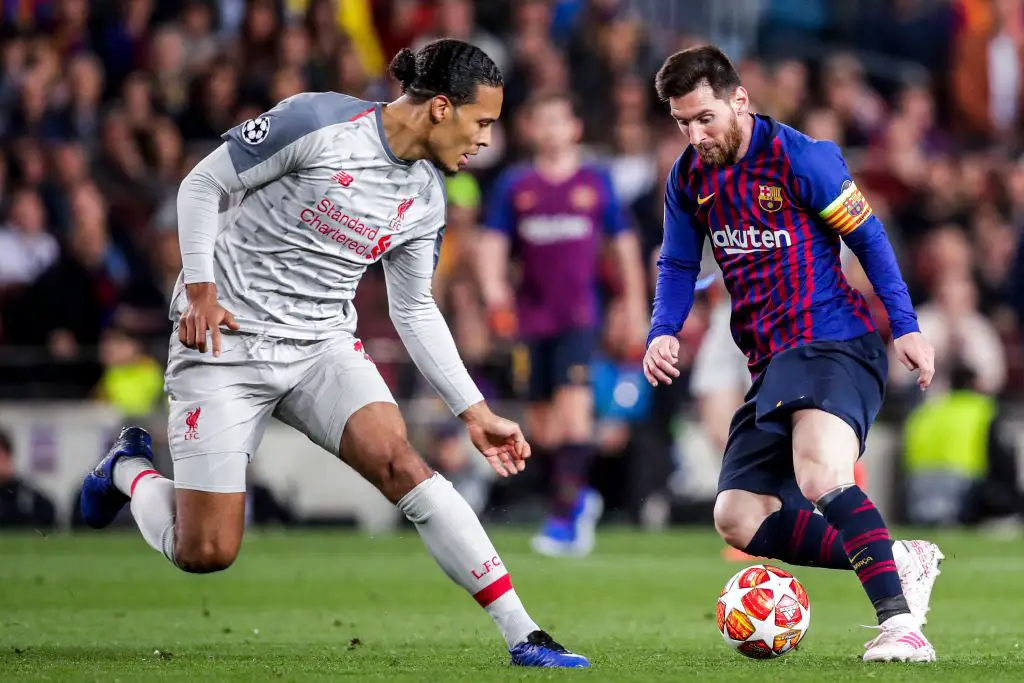 Liverpool superstar Virgil van Dijk has named Lionel Messi and Sergio Aguero as the two toughest opponents he has faced.
The Dutch defender, 28, has been an integral player at Anfield after joining from Southampton in 2018, helping the Reds to a memorable Champions League triumph last season.
Van Dijk has also played a starring role in Liverpool's pursuit for league glory this campaign, with the Premier League giants just two wins away from securing their first title crown in 30 years.
The popular center-back is undoubtedly at the top of the game, having come up against the world's greatest players.
And, while taking part in a Twitter Q&A on Tuesday night, Van Dijk had specific praise for two Argentine stars.
When asked who his toughest opponent was, he replied: "There are some difficult strikers out there but probably Leo Messi."
Another fan then asked Van Dijk about his hardest rival to mark, with the Dutch star responding with: "Aguero."
The 1 Game Cut Feature enables you to get some part of your total winnings even if 1 game cuts your ticket. To qualify, combine a minimum of 10 games in a bet slip, with a minimum odd of 1.15 and get x2 of your stake up to N 500,000
(Your bet slip must have a minimum of 9 won events and just one lost event). Push and Half Won Games would not be regarded as a won event.
The maximum each user can get monthly is 500,000
Similar events on different tickets would not be credited separately they would be treated as a single ticket.
Free Bonuses or Bets credits do not qualify for the any more loss policy
This offer is available on all sports and all market types. For now, you can only use it when you bet online. It's currently unavailable for bets placed in a NaijaBet shop.
To qualify for the No More Loss Policy, your bet slip should be made with the following criteria,
Number Of Lost Games: 1
Minimum Stake: 100
Slip type: Accumulator
Minimum selections: 10
Minimum Odds per selection: 1.15
Expiration Time to request: 48 hours
To claim, kindly send your BET ID to our Whatsapp Number within 48 hours of bet settlement – 08185800374 or send a mail  to Customercare@NaijaBet.com