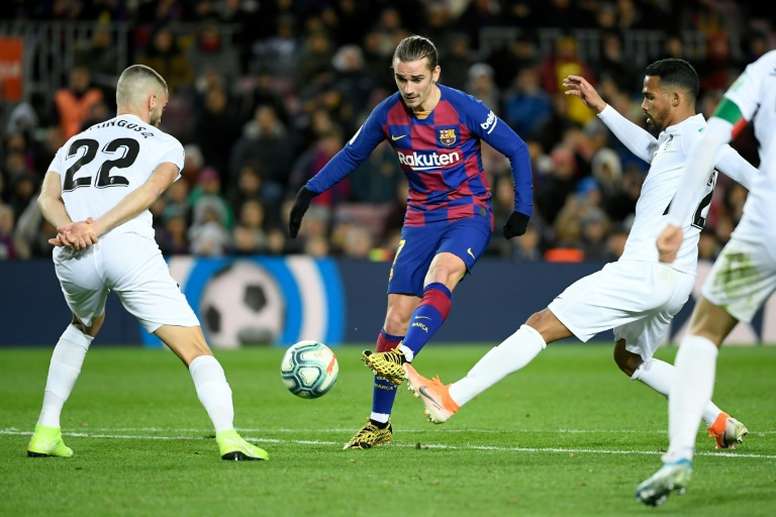 La 'Gazzetta dello Sport' surprised on Tuesday by opening the door to a possible Griezmann-Lautaro swap.
There is not a day that goes by that there is no talk of Lautaro Martinez in Barcelona. The Argentinean seems to have become the chosen one to reinforce the team for the next campaign, but Barcelona's biggest problem is in the financing.
Inter has insisted that they do not want a swap of player, but things can change if Barcelona raises the profile of the players swapped.
According to 'La Gazzetta dello Sport', Inter could start to consider the offer if Barça put Antoine Griezmann on the table.
"Do you want to to Lautaro? Give me Griezmann," published the Italian media on Tuesday, which even analyzed the tactical impact that this change would cause. Antoine would become a top assistant to Lukaku, who would be given more responsibility for goals.
Since the amount paid by Barcelona for the Frenchman is similar to what Inter is demanding for the Argentinean, the positions could get quite close if the Catalans decide to go for it.  
In addition, Arturo Vidal is another important character in the equation. The Chilean, according to 'Sport', is already negotiating with Inter and could be one of the main candidates to pack his bags to begin a new life in Milan. Anything to have Lautaro in the Camp Nou