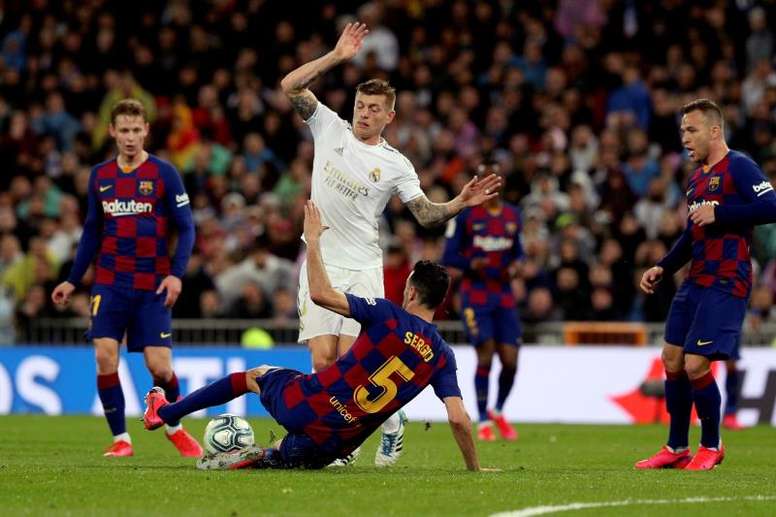 'Cope' are reporting that subject to the Government's Scientific Committee giving it the green light, football will resume sometime in June. On the 6-7 June in the best case scenario and 27-28 June at the latest.
After the agreement between the Spanish FA, LaLiga and the Government on Saturday, football could well return in June. At least that is what is being talked about in government circles, providing the Scientific Committee approve it.
According to Isaac Fouto, journalist for 'Cope', there are two scenarios that are being worked on. The most optimistic is for football in Spain to return on the first weekend of June (6th and 7th).
That would see eight-weekend matchdays and three-midweek rounds so that the competition ends on 31st July.
The worst-case scenario would see the league resume on the last weekend of June (27th and 28th). This would mean teams would play every 72 hours so that the 11 matchdays would finish on 1st August.
The players would return to training on 4th or 11th May, so there would be a pre-season of around four to five weeks.
The Copa del Rey final would take place on 5th August after the La Liga season is over or even in July providing the league matches involving both matches are postponed.
That would allow the Spanish teams who are still in European competition to focus on the Champions League and Europa League which would be played in August. The finals will take place on 29th and 27th August respectively.
The 2020-21 season would then begin on 12th September. The European competitions would not start until 20th October. All of this is coronavirus permitting of course.