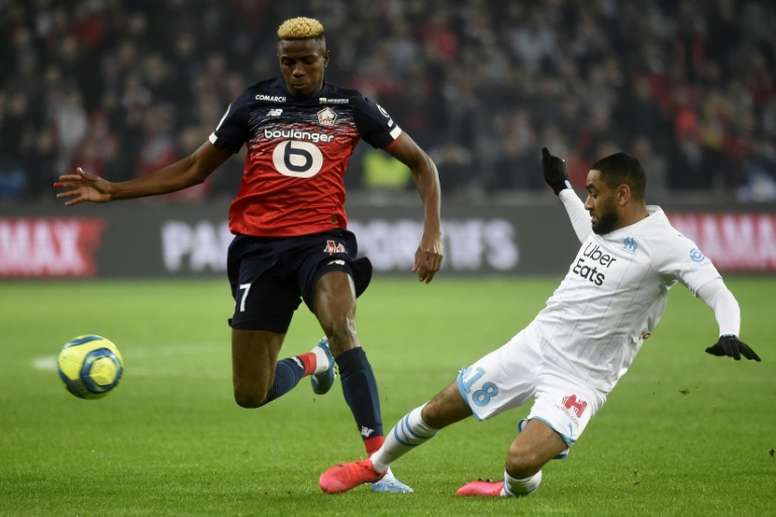 Lille know that it is very difficult for them to retain Victor Osimhen beyond the summer. That is why they have put a 50 million euro exit price for his suitors.
Victor Osimhen is one of Lille's starlets. The Nigerian striker is leaving a great impression at the French outfit and could make the ultimate leap in his career this very summer.
The 'Liverpool Echo' inform that Lille have now put an exit price on the player. Any team that wants to sign the 21-year-old will have to pay 50 million euros minimum.
Real Madrid are one of the main teams interested in signing the Nigerian. Los Blancos already enquired about him last summer and intend to make an offer this one.
Real Madrid think that Osimhen can be the natural replacement for Benzema, at least until the arrival of a Kylian Mbappé in 2021 who they are waiting for with open arms. 
The Lille striker's other big suitor is Liverpool. Amidst the possible departure of one of their 3 attacking players. Osimhen appears as a cost-effective option up top.
But they aren't the only team that want to sign the talented Nigerian forward. The 'Liverpool Echo' assure that Everton have also knocked on Lille's door, as well as Inter and Manchester United.