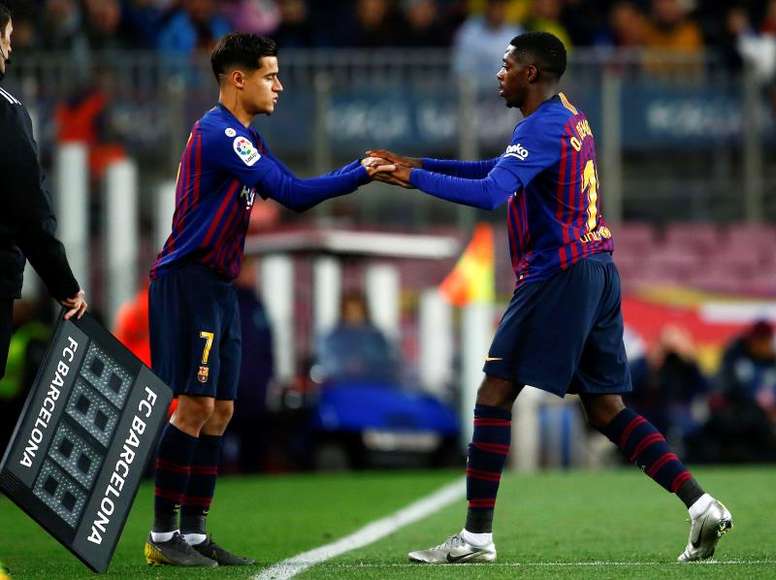 Barca is presented with a complicated scenario for the end of the season. Economic problems. 'Marca' reveals that Barca will still have to make 70 million euros in sales before the season ends. This is the 30th June.
The newspaper confirmed that the club budgeted selling players for a total amount of 124 million euros during 2019-20, but they are far away from that figure.
It isn't the first time that something similar has happened to them and that's why in the past windows sales were done quickly so that they counted in the previous year, but this time they are going to be harder.
And the possible resumption of La Liga, with football beyond the 30th June, will leave Barca with very little room for reaction, as they will not be able to sell players before it finishes.
Up until now, according to the aforementioned source, Barca have achieved 54 million euros, which is split the following way: 10 million for Malcom and Palencia; 8.5 million for Coutinho; almost 30 million for Abel Ruiz, Carlés Perez, Marqués and Todibo's loan; and 6 million for Cucurella.
Barca hoped to sell the Brazilian to Bayern, but the Bavarian side didn't execute the option, so there goes 120 million euros that would have helped to account for 40 million in the sales section.
While there are still players who will leave more money, as Todibo could leave some 20 million extra euros and Rafinha some 16 million, that's still not enough to reach 70. And that's why Barca would be moving themselves to sell any big player. And again they'll run into the 30th June problem if football returns.