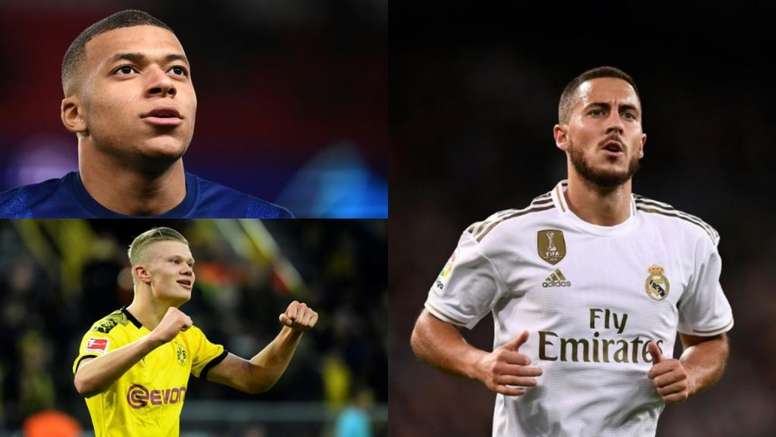 If Madrid look back they will see the front three formed by Ronaldo, Bale and Benzema who won four Champions Leagues. Zidane's team lacks that bite, that consistency and causing that fear in opponents. The front three they are hoping for in 2021 is the one formed by Haaland, Mbappé and Hazard.
Real Madrid have a good amount of attackers on the books that are being developed, as is the case with Vincicius or Rodrygo, but what they are missing is immediate performance, continuity, and undisputable starters.
The foundation stone was laid with the desired signing of Hazard, as the club wanted the whole attack to revolve around the Belgian who has recognized that his season has left a lot to be desired. There's no turning back now and Hazard is thinking about next season being the turning point.
The important thing now is to recover well from the injury and Zidane isn't going to take any risks. The break caused by the coronavirus will make him get more game time than what was expected and this will favour him, he even surprised with his physical state on the return to training.
But Madrid are dreaming about more names for next year and those are Mbappé and Haaland, as the newspaper 'AS' indicates. The PSG players' contract ends in 2022 and he doesn't seem to be too convinced about renewing, so it will just be like with Hazard i.e. PSG will be forced to sell him in 2021 if they want to get a decent amount for him.
However, Leonardo wouldn't mind seeing Mbappé leave for free as long as he does it in 2022, some words that provoked a bad feeling in the players' circle. Playing under Zidane is something that seduces Kylian, who will want to set himself new challenges in his career.