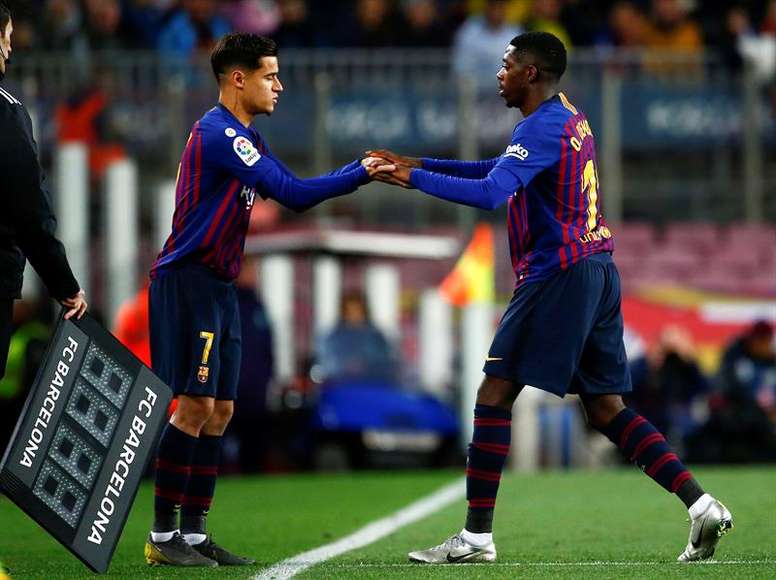 Barcelona will not give up any of the four players unless a large offer comes in. Even Coutinho, who has already been loaned out, could be poised for a return.
Barcelona are preparing for an intense transfer window, where they will have to use their imagination to tie up players and look for reinforcements.
'Sport' analysed the situation of four men who were expected, or at least rumored to be poised for exits, but he came to the conclusion that they will not leave. Arthur, Coutinho, Griezmann and Dembélé will still be part of the club when 2020-21 starts.
To begin with, the player on loan at Bayern is a priority. Barça already know that no one will pay a high transfer fee for Coutinho and, therefore, the most viable option is a loan like this season's at Bayern.
The Bavarian team paid 8.5 million euros for his transfer and, in addition, freed Barcelona from the high salary burden of the former Liverpool star. A similar loan would be considered a beneficial operation, but the club has not completely ruled out his return.
Arthur, who has a long-standing link with Juventus, should not leave the club either unless his transfer brings a considerable amount to the table. There are high hopes that the player could be a key man in the team's midfield alongside De Jong in the future and his departure is not contemplated.
Finally, the French duo Griezmann-Dembélé are considered by Barça as one of their greatest assets. They will not be leaving and, on the contrary, are expected to take a step forward in the 2020-21 campaign.
Essentially, Barcelona are relying on the reaction of the former Atletico Madrid man, who has struggled to adapt to the team's game and who has not done himself any favors as a result of the coronavirus hiatus.
The one who has benefited from it is Dembélé, who could experience his definitive revalidation in the next season and, in case of being disappointed again, would be put in the market.
Source: www.besoccer.com