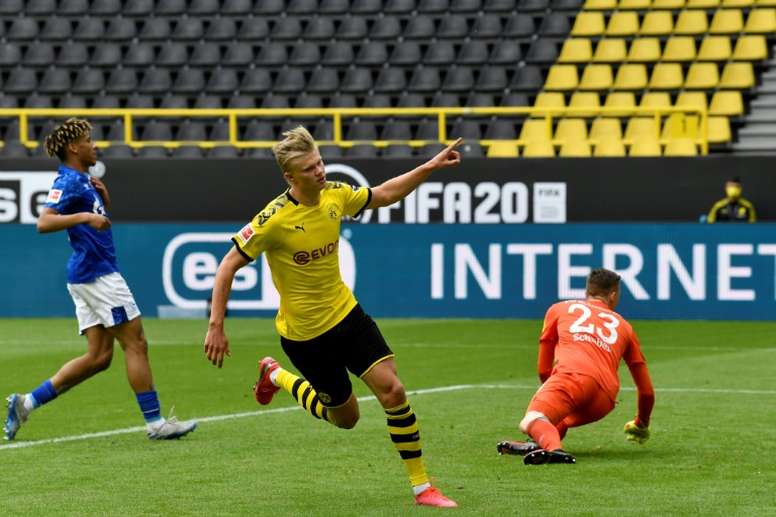 Football across the major European leagues is gradually returning after the coronavirus stoppage. Betting on football is something many people enjoy so we have decided to make you a guide explaining the different types of betting options.
Although in some cases, like the Belarusian league, football never went away, the large majority of leagues have been suspended for two months due to COVID-19. Germany's Bundesliga got underway last weekend and many other competitions are set to get going again in the next few weeks. Matches will be played behind closed doors for several months, but football can still be enjoyable.
One way to do that is by betting on football matches. In the olden days, if you wanted a bet, you had to go to your nearest bookie shop and place a bet. Many times the bets were just on which team would win the match (home, draw or away) or a correct score bet (exact scoreline for a game). Nowadays, there are plenty of options. You can bet on basically anything. Number of corners, booking points (10 points per yellow card, 25 points per red card or second yellow), number of fouls, time of the first goal, will the match have a VAR review. You name it, it will be available. 
Not only there are so many more markets, but the number of ways you can bet have now increased significantly. Some other ways of betting include in-play betting which means betting while the game is going on, online betting, and exchange betting. These are of course not all of them.
In play-betting allows the punter to keep changing his or her mind accordingly based on how the game is going. If you bet on Liverpool and then Mane gets injured, no problem. You can keep adjusting your bet as time goes on. Strategic in-play betting also allows you to make sure you win either way. For example, if you back the 0-0 early on at a high price and it remains goalless at half-time, as the odds of it happening will be shorter, you will be able to lay the 0-0 at better value and that way guarantee a small win either way. 
Exchange betting is one form of online betting. Online betting has become much more popular in recent years as it never closes so bets can be placed at 3 am and winnings go straight into a person's account. Many prefer that over having to return to the bookies the next day to collect the prize in pouring rain with the small possibility of losing the betting slip under a pile of papers at home. 
Betting is a big business and the bookies compete with each other to offer the best odds and the best deals to keep their customers. So far the Bookie with the best Odds have been NaijaBet.com. They also offer the besk kind of Bonuses and their Website is Userfriendly. Why not have a go yourself? The benefit of being a new customer is that you are given plenty of introductory offers. Whoever you choose to bet with, there will be a good offer. 
We have given you some different ways on how to bet on football. Now that football is coming back, open a NaijaBet account by visiting www.naijabet.com and have fun betting. Good luck and bet responsibly!
Source: www.besoccer.com