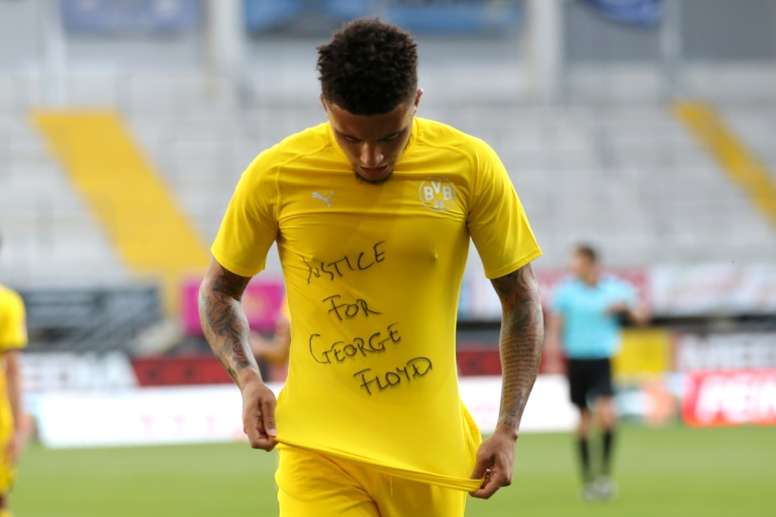 It was a strange game. Haaland's absence had Dortmund worried, and his absence was indeed duly noted in the first half of the game. The most predictable scenario was that Borussia Dortmund would soon score, put in a quick march and close the game in no time. But no, it was the other way round.
Paderborn started off strong with some occasional chance creation and a fierce attitude. The first half saw more of Paderborn's abilities than its rivals, who had been expected to dominate from the get-go. The first beam of light was provoked by Guerreiro with a shot from close range that cleared Collins as best he could. 
Antwi-Adjej could have been the hero of the night if he had sharpened his shooting skills. Three shots in a row, but only one considerably dangerous one. The first half was slow, and the first foul came after 26 minutes, which summed up the level of tensions. 
Everything changed in the second half thanks to Jadon Sancho who, despite not having his usual pace and skill today, clearly showed he is on his way to a full recovery with a stunning hat-trick. 
Paderborn began to struggle defensively and not even a penalty at the 72nd minute could stop Dortmund at that point.
The first goal was scored by Hazard thanks to a great assist by Emre Can, and then the goal-fest started. Only three minutes had passed when Jadon Sancho scored his first goal of three. Sancho, 20, celebrated by revealing a t-shirt stating "Justice for George Floyd", and was booked for the gesture at Paderborn after the death of Floyd in Minnesota has sparked violence in cities across the United States.
George Floyd, 46, died in Minneapolis during an arrest by a police officer who pinned him to the ground for several minutes by kneeling on his neck.
Source: www.besoccer.com