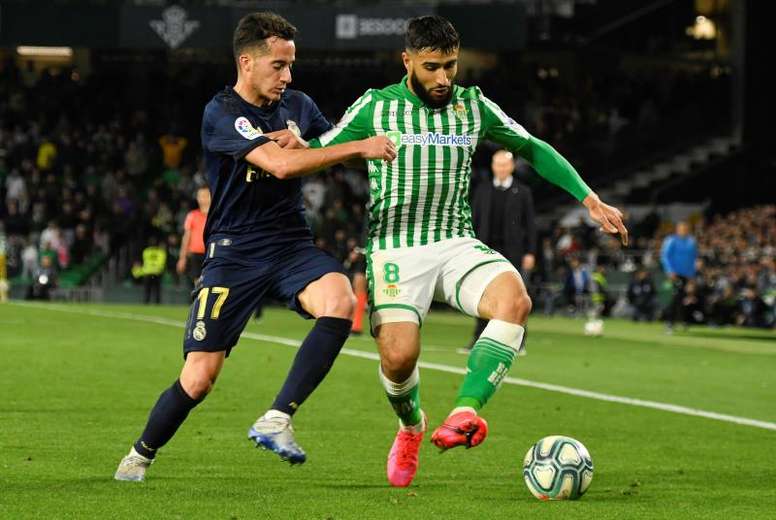 La Liga has already confirmed that football will return on 11 June with Sevilla-Betis, but the schedule has not been made official until now. The Andalusian derby will open on matchday 28th at 10 p.m. from the Sánchez-Pizjuán. The organization of the 29th matchday was also published.
The return of LaLiga is finally nearing. As confirmed by the official entities a few days ago, the regularity tournament returns on June 11. Sevilla-Betis will be in charge of opening the 28th round of La Liga, which will be the first one after the break due to the health crisis.
La Liga announced the timetables of the first two matchdays after a break after they were closed this Sunday afternoon. There will not be time to take even a break.
The 28th will start on June 11 with the derby between Sevilla-Betis at 22.00. On Friday there will be two matches, on Saturday the fourth and on Sunday the third. The first historical day will finish on June 14th at 10.00 p.m. with the Real Sociedad-Osasuna.
On Monday 15th June there will be a non-stop match on the 29th. Each team will have 72 hours to rest before returning to the field of play again.
These are the schedules of LaLiga's Day 28:
June 11th
Seville-Betis: 22.00
12 June
Granada-Getafe 7.30 p.m.
Valencia-Levante 22.00
13 June
Espanyol-Alavés 13.00
Celta-Villarreal: 17.00
Leganés-Valladolid: 19.30
Mallorca-Barcelona: 22.00
June 14th
Athletic-Athletic: 13.00
Real Madrid-Eibar: 19.30
Real Sociedad-Osasuna 22.00