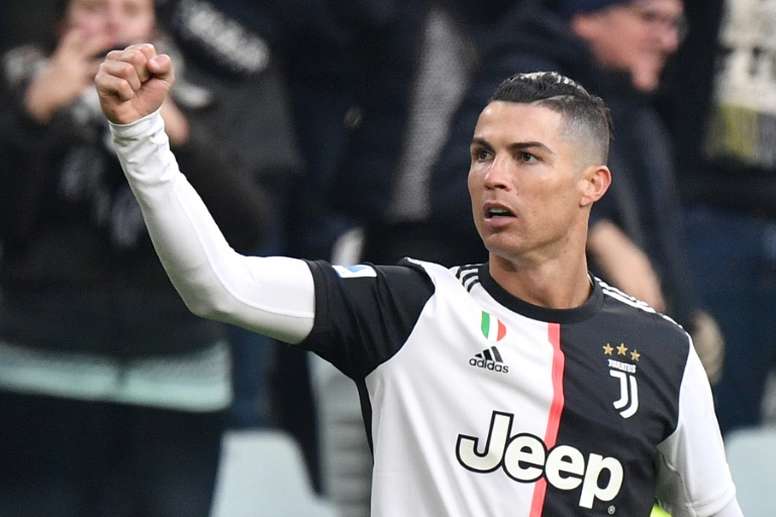 Cristiano has not stopped using towels to dry off the sweat after spending plenty of time in the gym during the lockdown. The Portuguese is raring to go and he is quicker and stronger than before.
Cristiano Ronaldo is an example of work and determination. On social media, he has published videos before, during, and after every training session, he has had in Madeira. The striker has followed a specific training plan created by his club as well as four hours of personal training a day. He has worked the most on his strength and his muscles.
Cristiano's desire was to get back to training normally as soon as possible, but he has been criticized like when he went to train at Nacional's stadium in Madeira.
Now in Turin and training again with his teammates, the former Real Madrid player has surprised Juventus and Sarri. According to 'TuttoSport', the footballer has returned stronger and quicker. 
Tests done on Cristiano in the gym are slightly better than in March before he went to Madeira to visit his mother who had a stroke. He then had to stay there as a result of the pandemic.
In addition, Cristiano has worked his socks off the last three months as there has been no football.
If that was not enough, the Juventus star is also working on getting used to playing without fans in the stadia so that it does not come as too much of a surprise. Cristiano has made good use of the lockdown and he is keen to return to action. 
Cristiano is, in fact, three goals away from bettering his goalscoring numbers from his first season in Italy. He has 25 goals compared to the 28 in 2018-19 and he still has time to beat that.
Source: www.besoccer.com