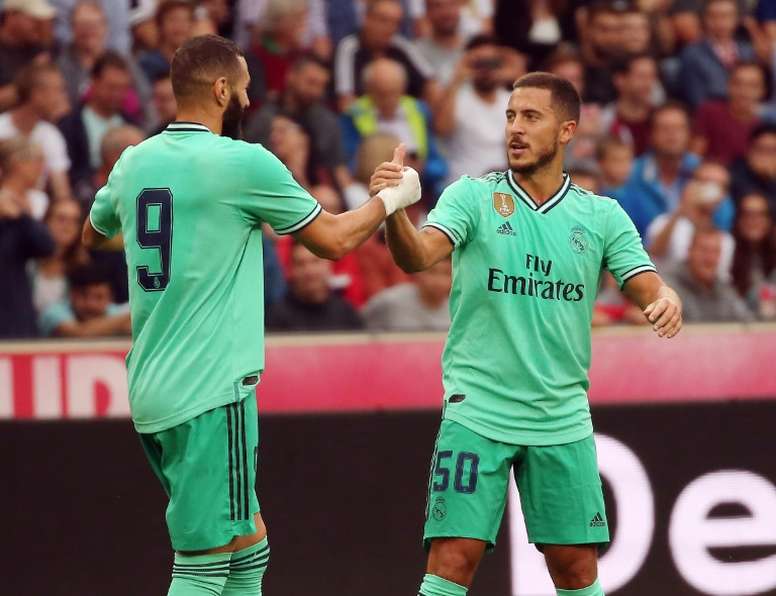 The time has come for Real Madrid's most awaited front three, the one made up of Benzema, Hazard, and Asensio. Zidane has been dreaming of having these three players in the team's attack for practically a year, something that could be made a reality ahead of the return of La Liga.
Zidane has one wish ahead of him that he has not yet been able to fulfill with Real Madrid. The French manager has not yet been able to play his quintessential front three together, something he will be able to fulfil ahead of the return of La Liga.
Karim Benzema is in great shape to compete again, Eden Hazard has now recovered from his operation and Marco Asensio has already started to train with the rest of the group.
A marvelous piece of news for the French manager, who will finally be able to count on the Asensio-Benzema-Hazard front three, the most awaited by the Real Madrid fans, which collapsed after the Spanish striker's serious knee injury.
However, although Zidane now has his attack available, 'Zizou' will have to go easy on both Asensio and Hazard, who are still in cotton wool, to avoid a relapse of their injuries.
That's why the idea of the French manager is to give them game time bit by bit in every match, so it is possible that the awaited front three don't appear on the scene until the last few La Liga and Champions League matches.
Source: www.besoccer.com