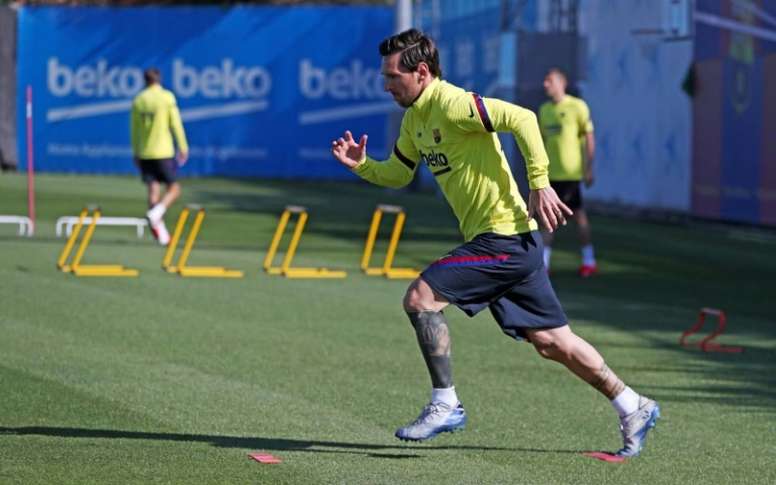 Good news for Barcelona. Messi and Semedo returned to train with the group under the watchful eye of Quique Setién, who will be able to count on his two players for the return of LaLiga.
Leo Messi and Nelson Semedo will be available to play against Mallorca. If everything continues as planned, Quique Setién will be able to count on his two players for the return of the competition. 
Five days before the return of La Liga, the Barcelona manager could count on all his staff, just a few days after the team captain was reportedly injured. 
The Rosario striker reappeared in the group, after being out for five days due to a quadriceps contracture in his right leg, according to the club.
For his part, the Portuguese international was unable to participate in the last training session due to some discomfort in the cartilage of his right knee, but he worked without any problem on Monday.
Both players showed signs of a full recovery. Barcelona B player Chumi also reappeared, who has been recovering from a broken quadriceps in his right leg for the last two weeks, as has Ansu Fati, who had been in and out of the group for two weeks.
Undoubtedly, Setién, who said that Messi "is perfect and will not have problems to play", can now relax, as he will be able to count on his entire squad. 
Source: www.besoccer.com