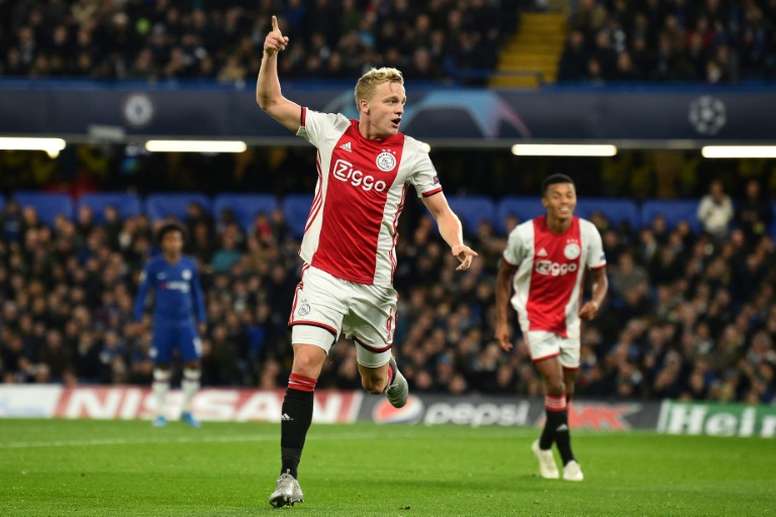 Ajax has reportedly lowered Donny Van de Beek's price to make it easier for him to leave. According to the Times, the Dutchman's price has dropped from 55 million euros to 40 million euros. In addition, he is reported to have ruled out Real Madrid, instead choosing to go to Old Trafford.
Donny Van de Beek's career at Ajax seems to be coming to an end. The Dutch club has opened the door wide for the 23-year-old midfielder, who has nothing to worry about, as several European clubs are looking to sign him.
The Ajax midfielder has a contract until June 2022, but the Amsterdam club hopes to get rid of him this summer, as Manchester United would be very interested in him.
Despite the fact that initially there was talk of 55 million euros for his transfer, the newspaper 'Times' assures that the Dutch would have lowered the price of his departure in order to facilitate the negotiations.
In particular, the Dutch have estimated Van de Beek at 40 million euros, which will allow the 'Red Devils' to try to negotiate his transfer in a more comfortable way, after the economic crisis caused by the coronavirus.
In addition, the British media assures that Van de Beek would have recognized that his desire is to leave Ajax and land at Old Trafford, making it clear that he will not wait for Real Madrid.
Source: www.besoccer.com