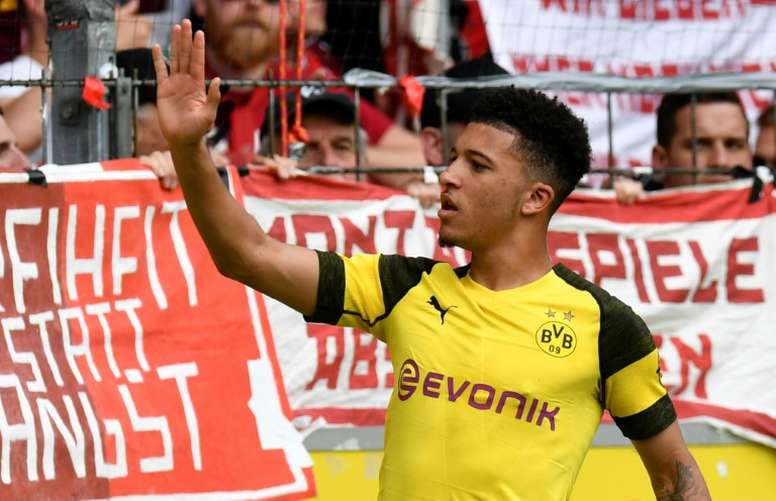 Borussia Dortmund isn't thinking about gifting their star. According to 'The Telegraph', the German club will ask for 130 euros for the attacker. United are the most interested in signing the Englishman.
At Old Trafford, they have a name marked in red on their agenda. Solskjaer dreams of having Jadon Sancho in his attack.
But Borussia Dortmund is willing to cut that dream of the Red Devils short. The English press affirms that the German side has not lowered their economic aspirations one iota despite the pandemic.
According to 'The Telegraph', Borussia Dortmund have reportedly put a 130 million euro price tag on Jadon Sancho. They will not listen to any offers below this figure.
Before the health crisis, the 'Daily Mail' explained, Borussia Dortmund received offers over 140 million for their star. At that moment, the German club rejected them all.
Now, United is offering 115 million for him, a figure that doesn't meet the demands of Borussia Dortmund… it seems that there are still quite a few chapters in this soap opera before it's done.
Source: www.besoccer.com