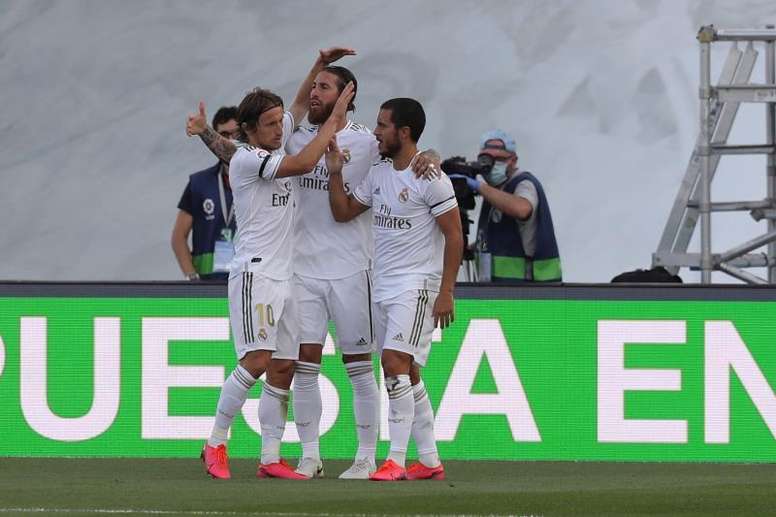 Only one thing is important in Luka Modric's mind: winning. And it doesn't matter if there's nothing at stake, it's in his genes.
The Croatian spoke to 'La Gazzetta dello Sport' and admitted that this winning character has earned him a nickname in the dressing room. "They call me vinegar because when I lose, even in training, I take it badly," he said.
I feel like a normal person, I love humility and modesty. I'm persistent, stubborn," he said.
According to the Croatian, he still has a few years ahead of him: "I'm sure I can play at a high level for two more years. I'd like to finish my career at Real Madrid, but it will also depend on the club."
Modric, who recently uncovered a rift between Cristiano and Mou in his autobiography, had some positive words to say about his former team-mate. "He's one of the greatest in history. Cristiano always wants to win, he motivated us and made us react. He has a big heart, he is always ready to help those in need".
And he left a message to Mbappé, one of the players who has been linked with a move to Madrid: "He has everything, but to make the leap in quality he has to go to a championship where his team doesn't win so easily".
Finally, he told me how he experienced the Balkan War first-hand when he was just seven years old. "I lived in the Kolovare hotel with my family and there were many of my teammates there. We would play football or hide in the hotel until the sirens sounded. At that moment, you knew what to do: run to the shelter. There, we would surely play again," he said, no doubt one of the hardest episodes of his life.
Source: www.besoccer.com