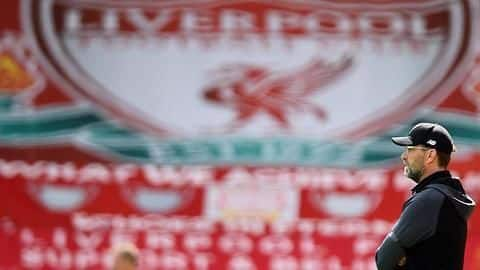 Liverpool boss Jurgen Klopp wants to see out his contract at Liverpool and head back to his native country Germany.
The former Borussia Dortmund manager played an important role to help Liverpool win their maiden Premier League title this season.
Klopp's contract at Liverpool ends in the summer of 2024. Here are further details as on the same.
When asked, how long is he planning to stay in England, the German said he wants to head back and cited a possible reunion with former club Mainz.
"Four years in Liverpool," Klopp told SWR Sport.
"Definitely to live, after my career. Most likely even to Mainz," he added. He also said anything is possible once he returns to Germany. Klopp helped Liverpool lift the 2018-19 Champions League trophy.
The Reds won the UEFA Super Cup and the FIFA Club World Cup post that. And recently, Liverpool also pocketed the league title. That's a significant amount of success for the 53-year-old. Klopp had earlier lost a Champions League final and an Europa League final with Liverpool.
Klopp will want to defend the league title next season. He came close to winning the honor in 2018-19, however, Liverpool missed out on the title by a solitary point. Under Klopp, Liverpool have done remarkably well and the consistency level needs to be highlighted. He has got the grip in the Premier League and one expects him to achieve more success till 2024.