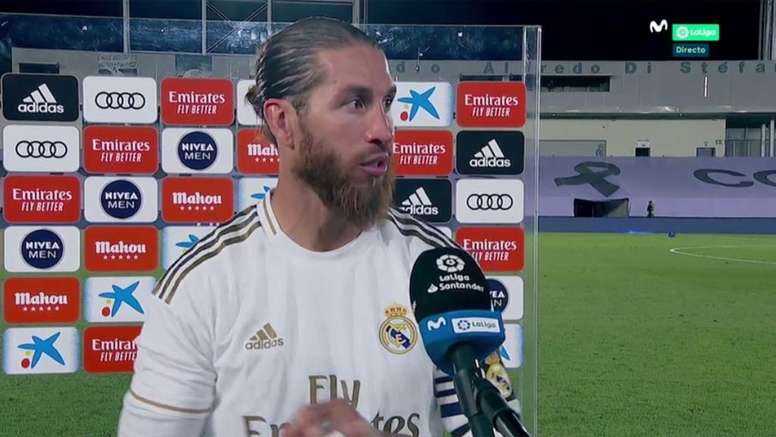 Sergio Ramos, after winning the La Liga title with Real Madrid, showed his love for Real Madrid. He said he wants to retire thereafter the match versus Villarreal.
Sergio Ramos is Real Madrid. The captain, just after winning the La Liga title, showed his love for the club he wants to ends his playing career at. 
"I'll be here as many years as the President wants me to be here for. It doesn't depend on me. I'm delighted here and I want to end my career. I hope I can retire here," the defender said post game. 
Ramos talked about the "work and consistency" of the group to win La Liga. "The work, when you do it well, ends up being rewarded. Winning ten games out of 10 is very difficult and it has a lot of merit despite what people might say," he added.
Ramos said this was the "Liga of the Coronavirus", but also of "work and consistency." "Let's hope there aren't more years like this," in reference to the COVID-19 victims. 
"It has been an unusual season, but we were clear what we had to do post restart. Barca were two points ahead, we didn't have margin for error and we haven't dropped a single point. This is my 5th La Liga title, I'm very happy because of all the work done," he explained. 
Ramos also highlighted Zidane's role. "He's key. He's the leader of the ship. He has shown confidence in the players, that isn't the same for all coaches. We believe in his work and everything he touches turns to gold. People should appreciate the great person he is and what he has done as a coach," he concluded.
Source: www.besoccer.com