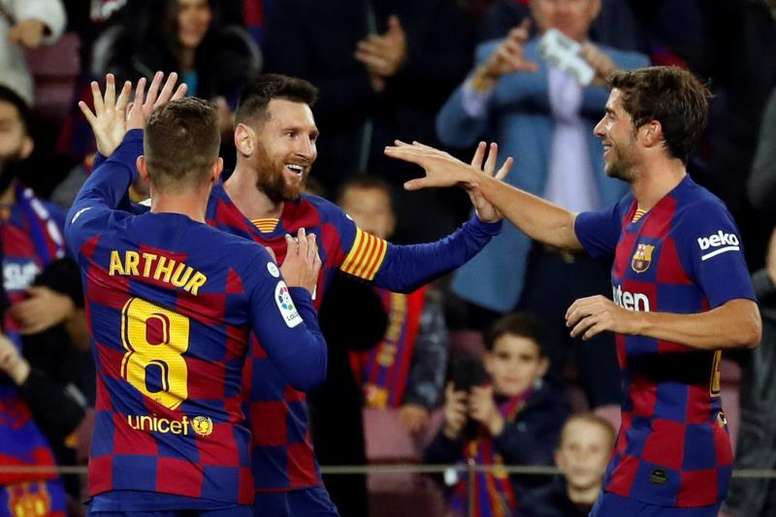 Arthur's departure to Brazil has meant a new earthquake for Barcelona in a case that was already completely settled. Barcelona reacted to this act of rebellion and opened disciplinary proceedings with the player who still isn't thinking about returning.
Arthur agreed his departure to Juventus around a month ago and since then he hasn't played again for Barcelona, which has been seen as an insult on the player's part.
The truth is that the images that the ex-Gremio player has left later in the stands haven't invited Barca to want him much either.
On the other hand, it was revealed on Wednesday that Barcelona offered Arthur two million euros to finish making up his mind and go to Juventus.
According to 'SER Catalunya', Barcelona agreed that bonus with the Brazilian for the end of his contract with the club. A surprising incentive that has been leaked and which doesn't leave any of the parties in a good place.
By demanding Arthur's immediate exit from the club, the player could be trying to earn these two million euros immediately. In any case, Barcelona are the ones that seem to have the upper hand. The disciplinary proceedings and this lack of tact from the Brazil midfielder could invite Barca to try not to pay such amount justifiably.