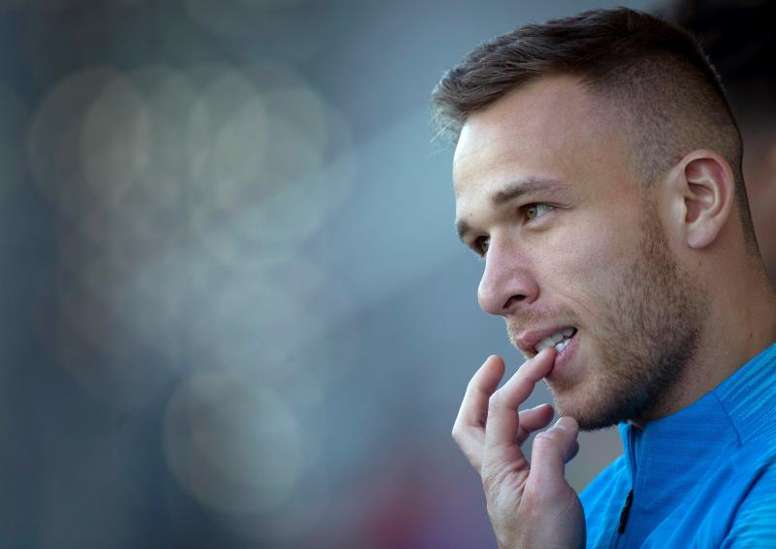 Bad news for Arthur Melo after his meeting with Abidal. The Brazilian midfielder has been separated from the first team and won't even be able to travel to Lisbon.
New episode in the Arthur and Barcelona affair. On Monday the player met with Éric Abidal, the club's technical secretary, and his situation has not yet been normalized.
It is worth remembering that Barcelona have opened disciplinary proceedings against Arthur after the Brazilian stayed in his country and went AWOL.
Now, Arthur returned to try and channel the negotiation with the club. On Monday he met with Abidal to return with his teammates, but the club have refused the request.
For now, according to 'Marca', Arthur has been separated from the first team until the disciplinary proceedings are resolved. That means. furthermore, that he will not travel alongside the rest of his teammates.
Arthur wanted to be in Portugal to support Barcelona in the Champions League, but they have refused him the request and he will have to remain in Barcelona.
To all of this we must remember that in the match against Napoli, Arthur wasn't even allowed to enter the Camp Nou as he didn't have the results from the PCR test.
The same source assures that Setién met with Abidal on Monday afternoon to discuss the sports part with Arthur, who will not join back until the proceedings are resolved.
It will be at the end of this week, 'Sport' informs, when the lawyers of the Barcelona player can meet with the club's representatives to resolve the proceedings.
Source: www.besoccer.com