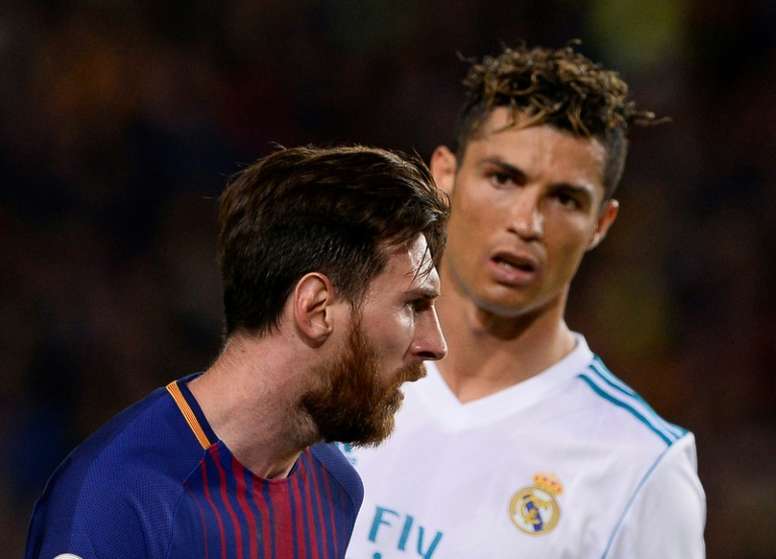 While some Serie A clubs are eyeing Lionel Messi longingly, their mantra as they prepare for the transfer window is "financial prudence".
The notion of Messi resuming his rivalry with Cristiano Ronaldo is appealing. And Italy offers possible tax advantages for Messi, who has had issues in that area in Spain.
The Italian media has fuelled the dreams of Serie A fans by reporting this summer that his father Jorge Messi had bought an apartment in Milan.
In recent seasons, even the top Serie A clubs have generally avoided competing in the transfer market with the wealthiest clubs in Spain, England and France and the coronavirus crisis has many clubs insisting they will be even more careful.
Italian clubs value experience and, at 35, Ronaldo, one of the few stars to arrive from abroad for a big fee in recent seasons, will remain the headliner at Juventus.
But the club have recognized that before they set off in pursuit of a 10th consecutive title they need to rejuvenate an aging squad.
They have brought in 41-year-old Andrea Pirlo for his first head coaching job and acquired 24-year-old Brazilian Arthur from Barcelona in a deal which saw 30-year-old Miralem Pjanic go the other way, covering nearly all of the theoretical 72-million-euro ($86-million) fee.
Juventus are taking 22-year-old American Weston McKennie from Schalke on loan and allowing 33-year-old Frenchman Blaise Matuidi to leave for David Beckham's Inter Miami.
They are reportedly trying to usher out 33-year-old Sami Khedira and 32-year-old Gonzalo Higuain.
Higuain, whom Juve snatched from Napoli in 2016 for 90 million euros, reportedly wants a payoff to cover the final year of his contract before leaving.
Yet, proving that experience still counts for the Bianconeri, 34-year-old Roma center-forward Edin Dzeko has reportedly been targeted to replace Higuain.
Also in the veteran category is Zlatan Ibrahimovic, at almost 39, who has signed for another season with AC Milan.
Source: www.besoccer.com