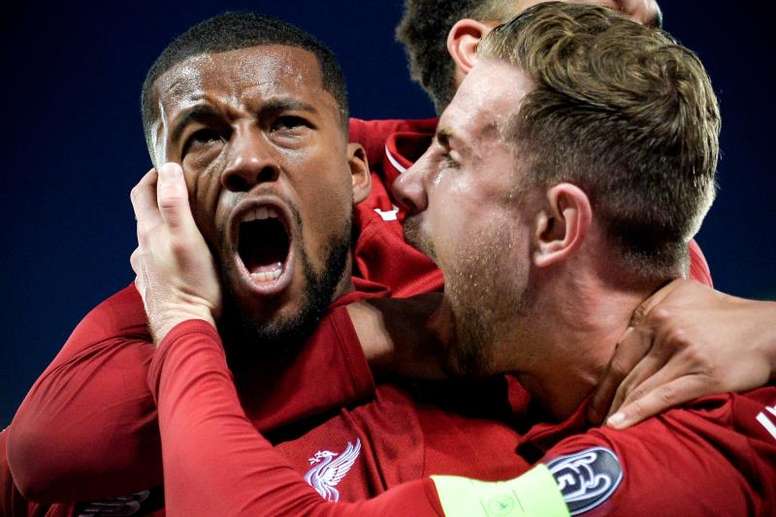 The Liverpool player is reportedly delighted to sign for the team whose Champions League hopes he dashed in the 2018-19 semi-final. According to 'Sport', both clubs are now working to agree on a transfer fee.
Barcelona and Liverpool continue to make progress on the signing of Georginio Wijnaldum. He is one of Ronald Koeman's main targets for next season. 
The Catalans will have to carry out major changes that will greatly affect the midfield. Despite the arrival of Pjanic, more men could arrive and they do not necessarily need to be stars. 
Georginio Wijnaldum, according to 'Sport', is closer and closer to becoming a Barca player. There still needs to be an agreement with Liverpool. but their relationship with the English club is good and the Premier League side could be forced to sell a player so that they can get Thiago. 
Liverpool are not expected to ask for a lot of money for the midfielder. He is very physical and Koeman knows him very well from his time as Netherlands coach. 
According to the cited source, the signing will be between 15 and 20 million euros, although you have to bear in mind that the midfielder is no longer a youngster. He is 29 and he will soon turn 30. 
Source: www.besoccer.com