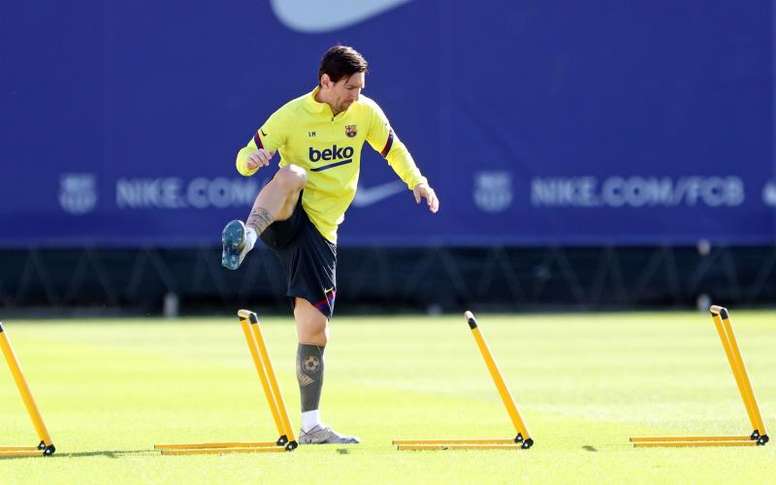 Leo Messi is staying at Barcelona, and to demonstrate his commitment (or to recover his missed sessions, as you want), he has gone to train on his day off. Him and the internationalists Busquets, Griezmann, and Lenglet, all said and done.
He was about to leave the club, missed training, and, in the end, the waters returned to their course and Leo Messi joined pre-season. The squad had a day off on Thursday, but the Argentine didn't take it.
As 'GOL' informs, Messi, as well as the internationalists Busquets, Griezmann, and Lenglet, went to train at the training ground on Thursday, to continue with their tuning up for the new season.
Koeman had given a rest to the squad, but neither the Argentine nor Busquets, Griezmann, and Lenglet, absent from the start of pre-season because of the Nations League, took the day off.
'AS' speculate that with this gesture Messi goes beyond the Argentine's own professionalism. I.e. he missed a few training sessions and wants to recover and catch up with his teammates, but he is the first to arrive and even trains on his days off.
Furthermore, according to the aforementioned media, it could have to do with Koeman. With the fact that the Dutchman has ended the relaxation and good feeling of Valverde and Setién, with the arrival of the meritocracy to Barcelona.
Whatever it is, if it is because of pure professionalism or to apply the new culture of effort that Koeman could have introduced to the Barcelona dressing room, it is certain that Messi seems willing to put on his overalls and row, as one more, in the same direction as everyone else.
www.besoccer.com