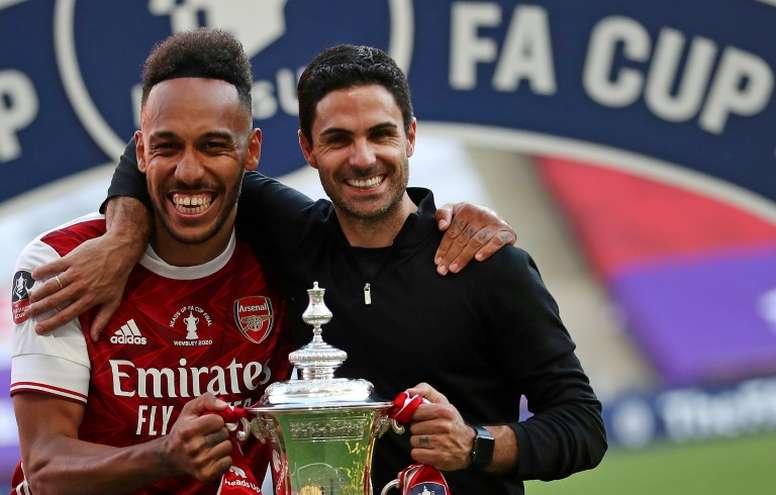 Pierre-Emerick Aubameyang, accompanied by Arsenal legend Ian Wright, revealed that a conversation he had with manager Mikel Arteta made him renew his contract with the Gunners.
After several speculations filled months, Pierre-Emerick Aubameyang and Arsenal finally came to an agreement for his renewal. The striker, in a conversation with legendary Gunner Ian Wright, revealed his reasons for making the decision.
"I had a lot of time to think about it. I've been thinking about it for a year now. I talked to Mikel and I think he gave me a very clear vision of the future of the club and myself", he said.
He confessed that he wants to make history at the London club: "Mikel was honest and direct, and I like that because we are always honest. I don't know what your idea is right now, but you can go and try to win titles in other clubs or you can stay and have a legacy. That was the keyword".
Ian Wright added: "I remember talking to people about the great moment you're in. You're doing well and scoring, with some great scoring records"
Source: www.besoccer.com