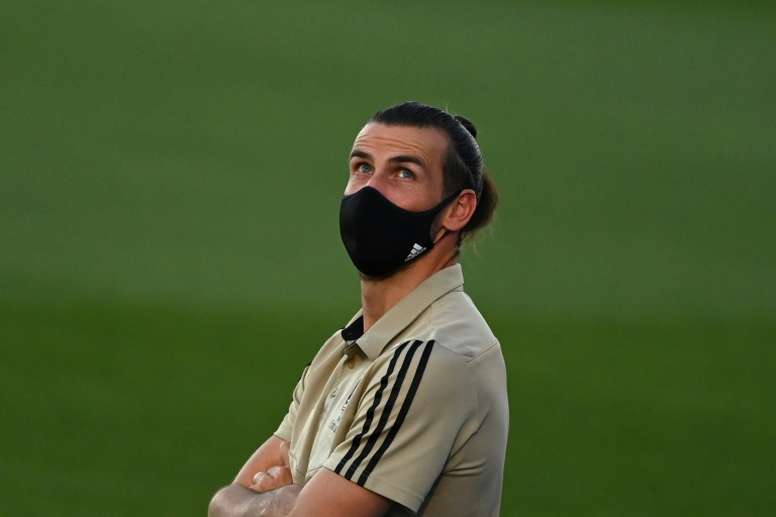 Gareth Bale will not play at Real Madrid again this season. The Welshamn said that one of the reasons he returned to Spurs was because of Jose Mourinho.
Gareth Bale is smiling again and Real Madrid can now breath easily after finding a club to loan Bale out to. Zidane did not count on him and there was a lot of speculation over the player. The winger has moved to Spurs on loan for the rest of the season. 
The footballer has now given an interview to 'BT Sport' and he said that he has spoken to Jose Mourinho to know what the Portuguese want of him this year as soon as he recovers from his injury.
"Mourinho has spoken to me about some position he would like me to play in and I'm happy with that," he said.
Gareth Bale admitted that Mourinho has had a lot to do with him coming back to Tottenham. "He was a big reason why I came back here, he's a family man and a winner. He is the perfect man for Tottenham and we need to win trophies. He knows how to do it better than anybody."
On his time at Real Madrid, Bale, who has been important in many games, spoke about his best moments.
"I enjoyed it. I loved living there. There are ups and downs at every club. The highs have been incredibly high and the lows have been very low. I enjoyed achieving what we achieved, but it's time to move on to the next chapter of my career. I want to keep winning trophies and I want to do it with Tottenham," Bale continued.
"I spoke to my wife and we felt it was the right thing to do and the right time. I need to be fully fit and I haven't trained since being on international duty for Wales. It's a good moment for me and I can't wait to start," he concluded.
Source: www.besoccer.com