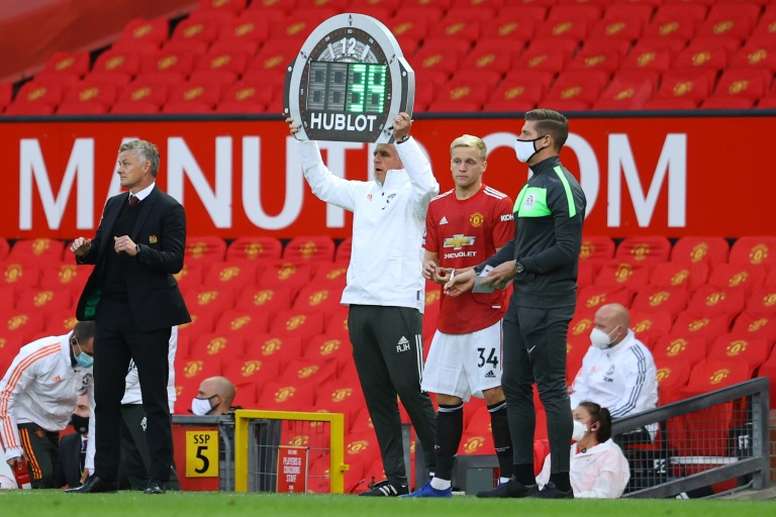 UEFA will allow up to five substitutions to be made by teams in all European club and international matches this season, it announced on Thursday, although a decision has yet to be reached for next year's European Championship.
The decision announced following UEFA's Executive Committee meeting in Budapest, applies to this season's Champions League, Europa League and women's Champions League, as well as the remainder of the Nations League, the qualifying play-offs for Euro 2020 and qualifiers for the next women's European Championship.
"Another decision" will be made for the finals of Euro 2020, which were postponed to June and July next year because of the coronavirus pandemic.
The change comes after several national team coaches called on UEFA to allow five substitutions in the Nations League, which started earlier this month with only three replacements permitted to come on during games.
The five substitutes regulation was brought in earlier this year to help teams cope with the extra demands caused by a packed match calendar as football returned after a long Covid-19 shutdown in the European spring.
European football's governing body also permitted five substitutions to be made during games in the latter stages of last season's Champions League and Europa League, played in August.
Source:www.besoccer.com