When manager Rúben Amorim took over in 2020 the relationship between the board and fans was at rock bottom
When Sporting parted company with their manager, Silas, on 4 March 2020, it was easy to wonder when the upheaval would end.
The Lisbon club sat fourth in the Primeira Liga, four points off third-placed Braga and 20 behind the leaders, Porto, and were about to appoint their fourth manager of the season.
He would be the sixth of the presidency of Frederico Varandas, who had taken over in September 2018 from the controversial Bruno de Carvalho.
Sporting remained haunted by the notorious training-ground attack of May 2018, when 50 hooligans – incensed by poor results – stormed the premises to beat up players and staff. In May of last year, a Portuguese court made 41 convictions for assault and threatening behaviour, with nine men receiving five-year prison sentences.
De Carvalho was cleared of having helped to mastermind the episode. Sporting said it had left "an indelible mark on the club and its fans".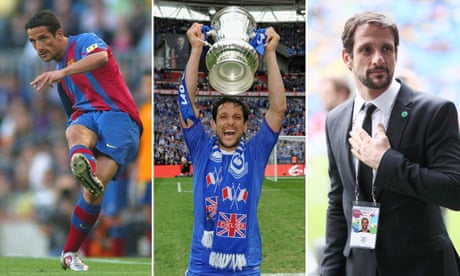 Varandas and his sporting director, Hugo Viana, a former Newcastle midfielder, had to get the managerial appointment right. The climate was edgy and not only because the pandemic was coming. It was accurate to describe the relationship between the board and supporters as awful.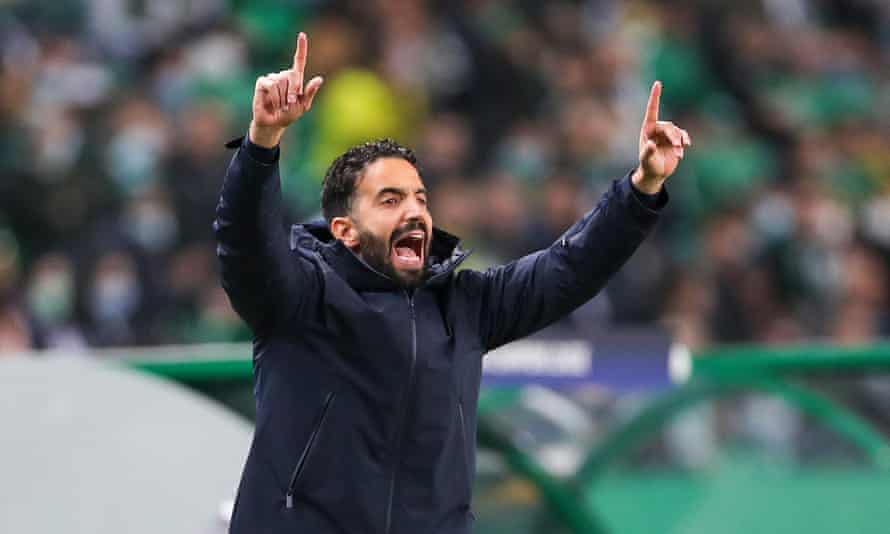 What Varandas and Viana did was risky. They turned to Rúben Amorim, a former Portugal midfielder, who had spent much of his playing career at Sporting's crosstown rivals, Benfica.
He was 35 years old and a veteran of two months of top-flight management with Braga, albeit spectacular ones. He had won eight and drawn one of his nine league matches and won the Taça da Liga, beating Sporting in the semi-final and Porto in the final.
Sporting had to pay the €10m release clause in Amorim's contract and it only added to the pressure on him and the club to make it work.
Just under two years on, with Sporting ready to host Manchester City in the Champions League last 16 first leg on Tuesday, the decision has come to look inspired. It is Sporting's second appearance at this stage of the competition and stemmed from their stunning domestic title success of last season – their first since 2001-02.
They also won the Taça da Liga, which they have retained this time out. They sit second in the league, six points behind Porto, after a 2-2 away draw against them last Friday – a game that ended with a mass brawl. There were five red cards, three for Sporting.
Amorim has become a superstar in Portugal, his leadership style marked by strength of personality and charisma, the ability to encourage players to buy in rather than ruling by decree.
Sporting have wanted to follow a particular path for some years only to lack a manager to push them along it. In Amorim, who started his coaching career at the third-tier side Casa Pia and went to Braga B before being promoted to the first team, they have found the ideal fit.
The Sporting project has been shaped by three guidelines: the recruitment of a small number of experienced players (mainly from outside Portugal), a drive to sign younger ones from the domestic league and the promotion of academy talent.
What the onset of the pandemic and the suspension of football in Portugal for three months allowed Amorim to do was bed in and understand the dressing room, including some of the weaknesses.