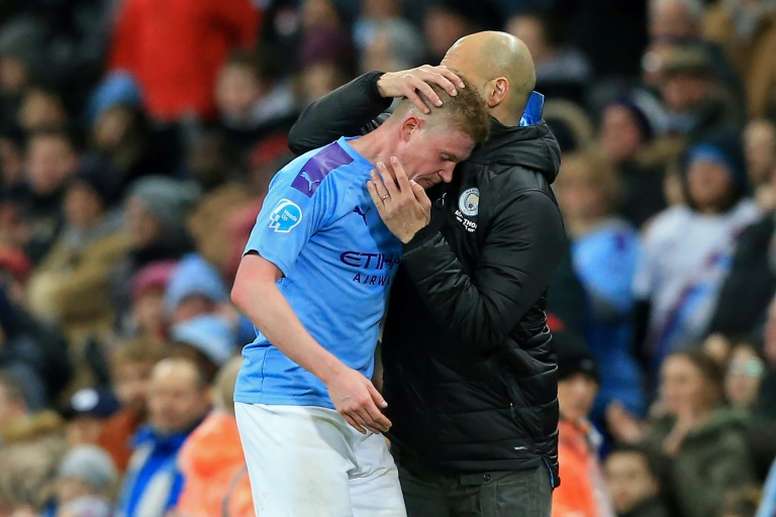 Kevin de Bruyne's agent Patrick de Koster has sought to put an end to rumors that have linked the Manchester City player to Juventus and Real Madrid. "He still has a three-year contract with a team that belongs to the elite and he feels very valued. Ninety percent of all articles are crap," he said emphatically.
Over the last few months, Kevin de Bruyne has been repeatedly linked with a move away from English football.
Shortly after the winter transfer window came to an end, the 29-year-old Belgian playmaker was linked with a move to Real Madrid.
It would be his first experience in LaLiga and would become a stunning signing for Zidane, who is reported to want him at all costs.
Something similar happened a few months later, when, on this occasion, the former Wolfsburg player was linked to Juventus, as a 'Sport Mediaset'  article reported that the highly-rated Belgian international could be sold for a whopping 90 million euros. 
Since then, De Bruyne has also been linked with other all-powerful clubs such as Barcelona and Paris Saint-Germain, which has forced his agent, Patrick de Koster, to put an end to the rumors about his departure from City in a statement given to 'Sporza'.
"He still has a three-year contract with a team that belongs to the elite, at a club and in a city where Kevin feels good and appreciated. Of course, there is always interest from other clubs, but Kevin de Bruyne is not thinking about a transfer at the moment," said De Bruyne's representative.
Source: www,besoccer.com