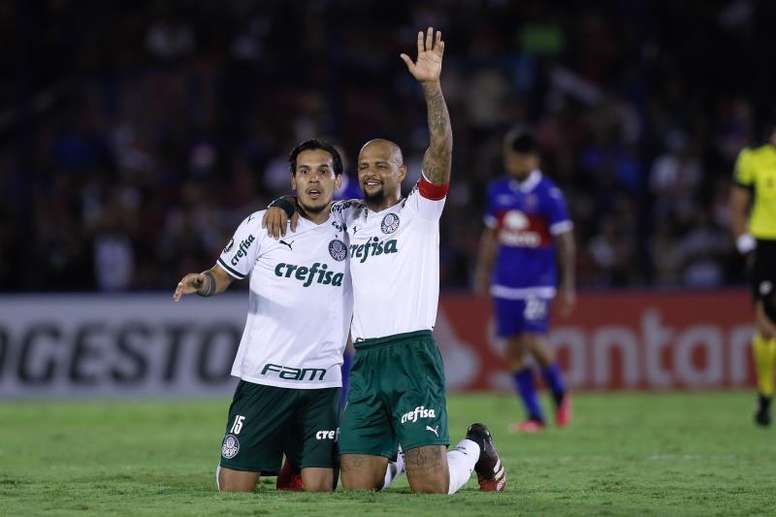 Felipe Melo gave Neymar a piece of advice and spoke about Lautaro Martinez. The former Inter Milan man said the Brazilian must return to Barcelona if he does not win the Champions League with PSG.
Neymar, Lautaro and Barcelona. A love triangle that could end with a new attacking line-up in Barcelona. It's been one of the topics that has dominated the headlines in recent days, and now Felipe Melo has weighed in.
"Neymar took a step backwards because he has not won the Champions League with PSG. He has to win it and if not, he has to return to Barcelona. The problem is that if he does go, he runs into this guy called Messi, "he said about his compatriot.
He also took the opportunity to praise Lautaro. "He is powerful, strong, and can score goals. He's a player who reminds me of Gabriel Jesus, who works a lot without the ball. For me he's going to be the future striker of world football," he said.
"I want to see Lautaro playing for Barcelona. Imagine, you have Suarez, among the best strikers in the world. Lautaro arrives with Messi, Suárez and Neymar, you have to have five Felipe Melos kicking around the field," said the Brazilian.
Felipe Melo explained that Lautaro has "a lot of positives". "I love players like that. Thinking fast, Cavani, who runs, comes fight; Suarez the same, Gabriel Jesus also and Lautaro equal to the three," he added.