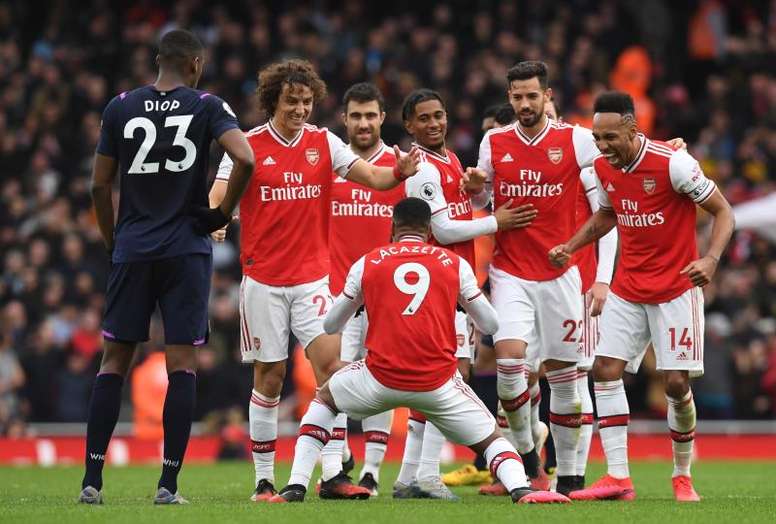 In England, they are working hard on the new health protocol that gives the all-clear to resuming the Premier League. According to 'The Telegraph', 3 gestures very much rooted in football are being considered getting banned, such as goal celebrations, swapping shirts, and spitting.
The Premier League will ban celebrations in groups, swapping shirts, and spitting as part of the new protocol for football to return
According to the British newspaper 'The Telegraph', the measures will be applied to this season and could be extended up to a 12 month period, to try to avoid the spreading of the virus.
The Premier League clubs are awaiting Prime Minister, Boris Johnson, to announce the new recommendations surrounding the easing of lockdown measures on Sunday.
The meeting of the 20 Premier League clubs on Monday will largely depend on them, where the terms in which English football will try to return at the start of June will be discussed.
The usage of neutral venues, the reduction of the length of matches and the introduction of more subs are some of the other measures being considered to try to make the return of the Prem feasible.