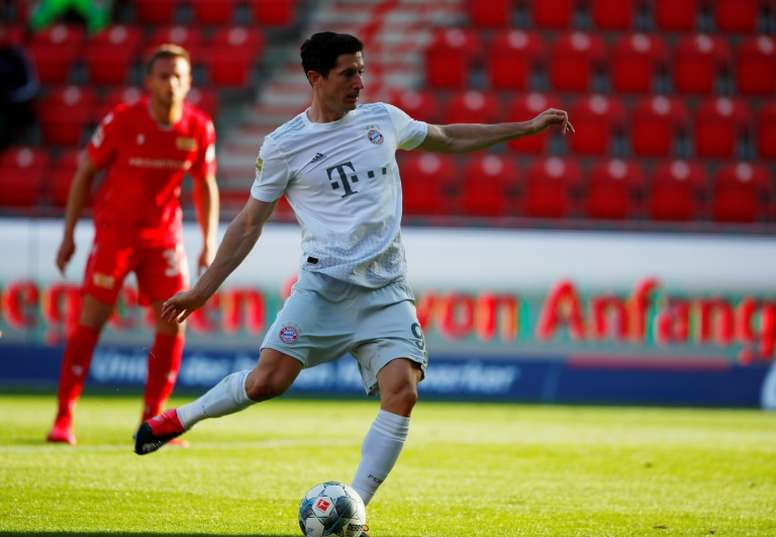 Robert Lewandowski is making the season of his life. Not just because of the number of goals he has scored, but also because of how and when he scores: the current Golden Shoe winner has scored in almost every game so far this year.
Against Bayer Leverkusen, with the match almost decided, Robert Lewandowski headed home a precise serve from Thomas Muller and added to his goal tally. It was not only the Bavarian team that he saved. In the process, he also increased his scoring percentage in different matches. Not surprisingly, he is the player with the best record in this concept in the 21st century.
Since 2001, no one has scored as many goals in one season as the Polish striker. His consistency, with goals in more than 82.3% of his performances, is clear. The striker's 41 goals in major leagues and European competitions have been taken into account. He has only failed to score in six Bundesliga matches. In the Champions League, whenever he played, he has scored. So far this millennium, no one has been as consistent with goals as Lewandowski in one season.
Messi set the record in 2013, scoring 74.42 percent of the time, and one season later he was snatched up by Cristiano, with 78.05 percent. Now the record belongs to Lewandowski. 
Since 2001, things have changed somewhat. Lewandowski has scored in 207 games out of 418 played, which gives a percentage of 49.52% and places him as the fourth-best of the century. Neymar is slightly ahead of him, with 49.57%, 115 of 232. Above these two, Cristiano Ronaldo has 50.7% of the games scored, and Leo Messi, 55.93%.
Source: www.besoccer.com