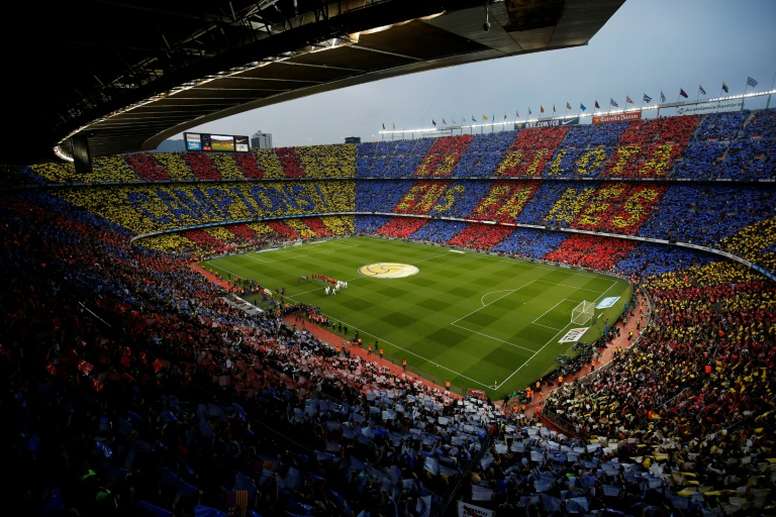 Spanish radio station COPE announced that the government is considering June 29th as the date for fans to return to football stadiums in Spain. This Tuesday, June 9th, the Council of Ministers has approved it.
The 'Cadena COPE' (COPE radio station) announced an extract from a decree-law which will allow football matches to be played with fans from July onwards. On the morning of Tuesday, June 9, it became official. 
Despite the fact that LaLiga will return this Thursday, June 11, without an audience in the stands, Spain continues to open back up and it could lead to the last matches of the season being played with fans in the stadiums. 
The source revealed that the government is considering June 29th as the day when football can be left behind closed doors so that we can revisit the temple of our beloved team. 
At this Tuesday's meeting, the Council of Ministers approved public access to sports events such as football matches, a point that is covered in Article 15, which reads:
"Facilities for sports activities and competitions: 
1. The competent administrations shall ensure that the owners of the facilities where sporting activities and competitions are held, whether for individual or collective practice, comply with the rules on seating, disinfection, prevention and conditioning established by them.
In any case, it must be ensured that the necessary measures are adopted to guarantee a minimum interpersonal distance of 1.5 meters, as well as due control to avoid crowding. Where it is not possible to maintain this safety distance, appropriate hygiene measures must be observed to prevent the risk of contagion.
2. In the case of the Professional Football League and the ACB Basketball League, the competent administration for the application of the provisions of the previous section shall be the Higher Sports Council, after consulting the organizer of the competition, the Ministry of Health and the Autonomous Communities. The decisions adopted by this body shall give priority to health circumstances and the need to protect both sportsmen and women and citizens attending sports activities and competitions".
Source: besoccer.com