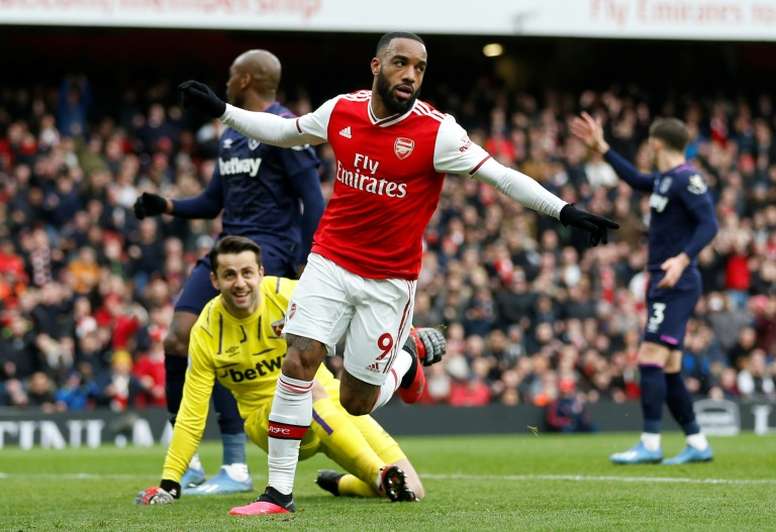 Atlético Madrid are looking for an attacker because of what could happen. Diego Costa and Morata could leave and Atleti have a few possible replacements noted. The Gunner Alexandre Lacazette, 'AS' affirm, is waiting on the phone call from Atlético, but the Spaniards would prefer Espanyol attacker Raúl de Tomás.
The doors of the Metropolitano are open. The market doesn't close until 5th October and, until then, anything can happen.
Atlético will only sign if there are exits first. If Diego Costa or Morata leave a vacancy up front,  Atlético are mulling over two options: Lacazette from Arsenal and De Tomás from Espanyol.
'AS' affirm that Alexandre Lacazette wants to move to Atlético. In fact, he would be waiting for a phone call from Atlético.
He almost signed for Atlético in 2017. At that time, Atlético already wanted him, but he ended up going to Arsenal, the club he has been at since then.
However, the same source points out that the interest from Atlético now isn't as strong as it was then. The favorite of the Atlético board to strengthen the attack would be De Tomás.
In any case, we will have to wait to know what happens. Atlético are clear that they aren't going to let Morata leave despite the player wanting to move to Juventus. With Diego Costa, it would be different. It remains to be seen if an offer comes in for him in these last few weeks of the market.
Source: www.besoccer.com